Published on: 02 January 2018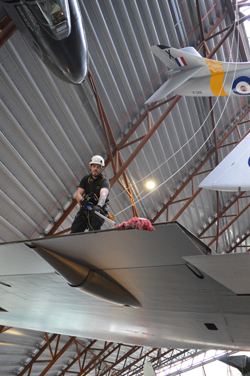 We're starting the New Year with a spring clean in the National Cold War Exhibition hangar at Cosford.

Some areas of the building will be sectioned off at times and the work will be taking place from 02/01/2018 - 08/01/2018.  

Here are some photos of the aircraft being given a clean by the team from Total Access UK Ltd today....