The Spitfire 10K returns to Cosford on Sunday 3 September 2017.  
Join us for this very special event and help raise funds for the RAF Museum.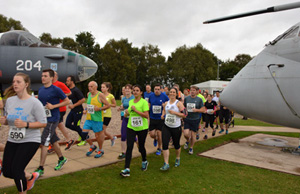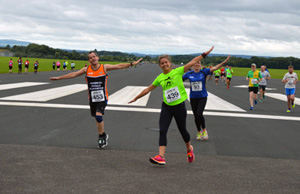 After the success of the first Spitfire 10K we will once again be holding the event at both our London and Cosford sites. The 2017 event is open to 800 runners who will have the opportunity to run 10K in an unusual setting and magnificent surroundings of the RAF Museum Cosford.

The race begins in the shadow of the Spitfire in Hangar One before taking you outside and onto the RAF Cosford airfield!  During this gently undulating course you will get to run up and down the runway, round the museum grounds and past iconic aircraft.

At the end of the race you will be awarded with an exclusive 2017 Spitfire 10K medal.  We will also have 2017 running t-shirts available to purchase in advance for £8.00 or £10.00 on race day. Order t-shirts by 13 August 2017 and they can be collected on race day.

Please note that access onto the Airfield and runway are for runners only, spectators will not be able to gain access into this area.


Entry Fee
Standard entry fee: £22.50 
Discounted entry fee: £20.50 (Running Clubs and Armed Forces Personnel) 
All runners to be 15 years and older.  Online entry includes a 50p booking fee.

Held under UK Athletic Rules. UKA Licence applied for.


Enter Online
To enter online please click here. 
Online entries close at midnight Saturday 2 September 2017.  Any remaining places will be allocated on a first come first served basis on the day. 


Enter By Post
Please click here to download the entry form. You can either send us a cheque or pay by card, just follow the steps on the form. 

All forms for the Cosford event should be returned to: Museum Public Events Manager, RAF Museum Cosford, Shifnal, Shropshire, TF11 8UP


Details for the day
The Spitfire 10K will take place at 10.00am on 3 September 2017.

On site facilities include: toilets, parking, free park and ride from Cosford railway station, bag drop, restaurant, 4D Experience, Fun 'n' Flight interactive gallery and museum shop.


Dress in style
Why not do something different and do the Spitfire 10K in 1940s dress? Don your victory curls or flying jacket and run this event in style!  Need some ideas for your outfit? Here's a few from our 2016 event....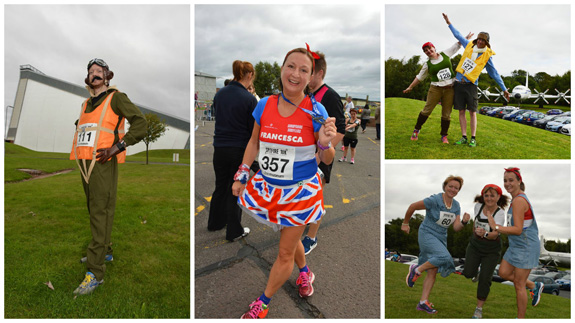 More Information
If you have a questions related to the event please contact the Events Manager by calling 01902 376 252 or This e-mail address is being protected from spambots. You need JavaScript enabled to view it. .If you have a questions related to the Race please contact the Race Management Company by This e-mail address is being protected from spambots. You need JavaScript enabled to view it. .

The RAF Museum is a registered charity (No. 244708). All sponsorship money raised from the Spitfire 10K will support the RAF Museum's RAF Centenary Programme, helping to create a lasting legacy for the Royal Air Force.